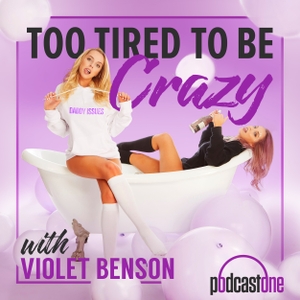 Keltie Knight of the LadyGang comes on to give us a guidebook, if you will, to train your man to be the man YOU need.
She gives us her cunning advice on the power of asking, why you should always have an escape plan, putting yourself first, and why having no friends is the best.
We also get into DAP.. I said DAP!! using lube, keeping it spicy in the bedroom, what it takes to have a successful relationship, and the reason you're not able to keep a man.
We then end the episode with answering fan dating questions from porn, to cheating, to confronting the other girl.
Check out LadyGang podcast on every Wednesday and give them a follow!
Follow @TooTiredToBeCrazy on Instagram and I'll see you next Thursday <3