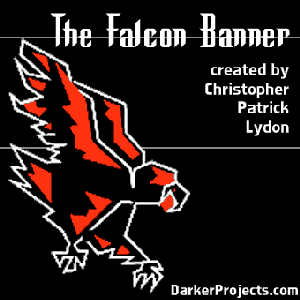 Darker Projects: The Falcon Banner
By DarkerProjects.com
What's Darker Projects: The Falcon Banner about?
Two hundred years after the fall of the Terran Empire, humans find themselves the subject race, Stagnating on their own world unable to evolve either technologically or otherwise. It is into this oppressive world, that the most unlikely of men are thrust into the roles of heros.
An audio theater dramatization of the novel by Christopher Patrick Lydon.
DarkerProjects.com - Audio Theater in a Darker Shade