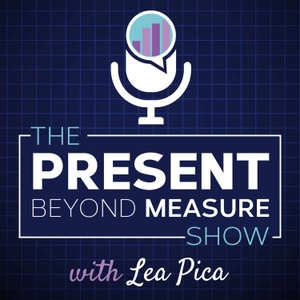 The Data Presentation + Storytelling Bootcamponline course is open for enrollment! Cart closes on Aug 22nd at midnight.
John is a highly experienced digital marketing strategist and consultant with special expertise in developing SEO campaigns, PPC campaigns, Google analytics, technical website auditing, web analytics implementation, and custom conversion tracking.
His passion for growing business by improving their customer acquisition with creative approaches along with thorough research and analysis. He works as a Senior Manager of SEO and Analytics at Beacon Digital and also does his own work as an Independent Contractor focusing on search and analytics for many different industries.
In this episode, John and I discuss my Inspired Insights Data Storytelling Bootcamp class, where he was one of my first students.
He shares valuable insight into how he used this training to improve his client relationships and stabilize his retention. And he even gave me some fresh ideas for new training resources!
In This Episode, You'll Learn…
How John's love of SEO started with a YouTube video.
The emphasis he places on not just sharing information with his clients, but making it actionable as well.
How my course helped him shift his reports to help his clients understand the data.
His favorite checklist from my course, and his dream checklist.
The improvements he has seen with his clients and how his clients are now able to use the data more efficiently.
John's goals over the next year.
How to Keep Up with John:
●● Twitter
●● LinkedIn
●● johnreinesch.com
●● beacondigital.com
Other Resources:
Lea's Data Presentation + Storytelling Bootcamp online course
Lea's Google Sheets Bar Graph Detox.
To view the show notes & resources for this episode, visit LeaPica.com/046 .