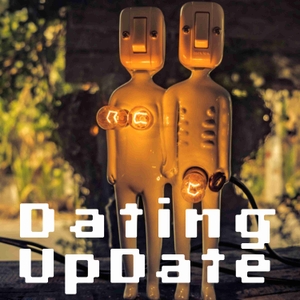 Dating Abundance… What They Don't Tell You (PG Episode 38)
09.17.2017 - By Dating UpDate





















So what aren't they telling you about dating abundance? You'll learn about the benefits or the pitfalls about having abundance in your life.
Sure meeting a lot of women, going on a lot of dates, and having a lot of fun sounds good when you're first starting your journey. But it's not all unicorns and rainbows.
Don't just blindly follow other people's goals. It's about aligning with what you actually want. We share our own experiences after coming from the other side, and now being settled in relationships.
IN THIS EPISODE, YOU'LL LEARN:
* What are the benefits of dating abundance
* What are the pitfalls and drawback of abundance that people don't tell you
* Do you really need abundance to reach your dating goals
Right click here and save-as to download this episode to your computer.
LINKS AND RESOURCES MENTIONED IN THIS EPISODE:
* Dating UpDate Free 30-Day Confidence Program USB
You Are A Badass, Action-Taker! Thanks For Listening!
You are now a Pompous Gentlemen. Thank you so much for listening and more importantly, good job on taking steps to improve your dating life.
And becoming the attractive man you were destined to be.
Please share this episode if you enjoyed it or want to say thanks. Use the social media buttons at the side or bottom of the page.
Also, please leave an review for the Pompous Gentlemen Podcast on iTunes and Stitcher! Ratings and reviews help us out greatly! We'd love you forever for a 5 star review. We read each and every one of them.
Any questions, comments or feedback, please e-mail me at [email protected]
If you haven't yet, don't forget to subscribe to the show on iTunes or Stitcher to easy updates. And because you a person devoted to improving yourself!
Stay tuned to our next upcoming Podcast where we go over how to flirt and banter.
Pompous Gentlemen out.
Peace!
Go for what you want. Takes risks. Create moments.
Be a man with an edge. Be a Pompous Gentlemen.