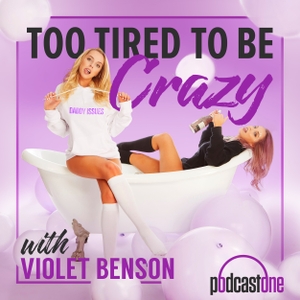 Are you a verbal slut? Do you ever cry on a hike? Does having a huge following get you laid? Do you ever send nudes to your best friends? What are all the rules of dating in Los Angeles?? YouTuber Brennen Taylor and his co-host / brother Jake Taylor talk about their new scary stories podcast SUS: SHARE UR SCARE... and what it's like to be an influencer dating in LA during a pandemic!
Check out my amazing sponsors!
Better Help: Get 10% off your first month with the discount code "TOOTIRED" - Get started today at www.betterhelp.com/tootired 
Candid: Save $76 on Candid's starter kit at www.candidco.com/violet - and use code VIOLET! 
Woo More Play: Head over to www.woomoreplay.com/violet for 20% OFF your order of WOO! OR use code 'VIOLET' at checkout for 20% off!