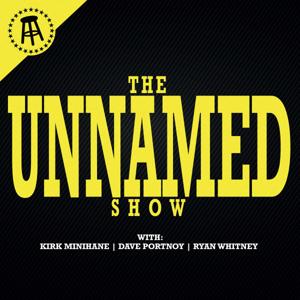 On this week's pod, Mr. Portnoy joins to discuss his gripes with the now defunct The Cousins show. Steve Cheah joins the program to talk about Bruce Arians retirement and he gives Dave a data play for the national championship. We talk about Jersey Jerry vs Justin Fields, and the now live Hasbulla Sundae Conversation.
Support Our Sponsors
High Noon
Real vodka, real juice, for real fans just like us.
Birddogs
Go to https://barstool.link/dave, enter promo code "DAVE" and they'll throw in a free Birddogs Beanie.
Check out Barstool Sports for more: http://www.barstoolsports.com
Rhoback
Use code "EDDIE" for 20% off your first order at https://barstool.link/Eddie
Helix Sleep
Go to https://barstool.link/HelixSleepDAVE for $200 off and two free pillows
Follow Barstool Sports here:
Facebook: https://facebook.com/barstoolsports
Twitter: https://twitter.com/barstoolsports
Instagram: http://instagram.com/barstoolsports