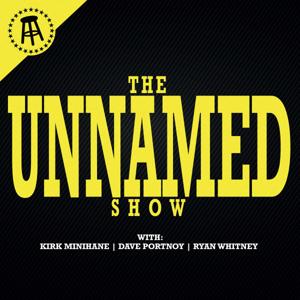 On this week's pod, we discuss the tweet around Dave's cold last week, Michigan football's colossal choke, and recap Dave's Halloween weekend and East Lansing trip.
Please support our sponsors:
Presented by Tradezero
Enter to win $5,000 at https://barstool.link/TradeZero and tweet using hashtag #stooliestocksquad and tag @stoolpresidente.
Black Rifle Coffee Company
Go to https://barstool.link/BRCDPS and use code DAVE today and get the freshest coffee in America shipped to you!
Helix Sleep
Helix is offering up to $200 off all mattress orders AND 2 free pillows at https://barstool.link/HelixSleepDAVE
Nuts.com
10% off for new customers now at https://barstool.link/NUTSdps
Check out Barstool Sports for more: http://www.barstoolsports.com