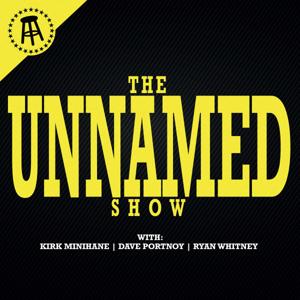 We recap Rough N Rowdy including a quick spot by BDBD who does not seem to apologize to fans who think they got cheated during the main event. Dave dials back to the old days by staking out to get answers on a story about the story being made about him. We discuss Elon Musk vs Business Insider, Alex Cooper's New York Times piece where she compliments Barstool, and Conan O'Brien receiving $150 million for his podcast from SiriusXM.
Support our sponsors:
High Noon — Real vodka, real juice, for real fans just like us
Gametime — Download the Gametime app and redeem code DPS for $20 off your first purchase (terms apply).
SiriusXM — Subscribe now and get your first 3 months for free of the Sirius XM App, visit https://barstool.link/SXMDave to sign up. Offer Details apply.
ZipRecruiter — Try Zip Recruiter for free at https://barstool.link/ZipRecruiterPORTNOY