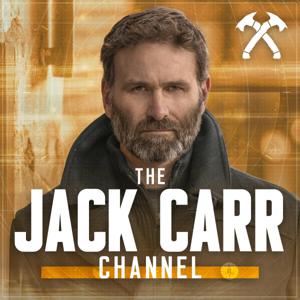 Today's guest is literary legend and icon David Morrell.  
On May 25, 1972, he introduced the world to Rambo with the publication of his debut thriller, First Blood. Over the past 50 years it has never been out of print.  
He went on to write dozens of novels including The Brotherhood of the Rose, The Fraternity of the Stone, The League of Night and Fog, Testament, Blood Oath, Last Reveille, The Totem, The Fifth Profession, Assumed Identity, Burnt Sienna, Creepers, Scavenger, Murder as a Fine Art, The Opium Eater, Inspector of the Dead, Ruler of the Night, and scores of others.  
He captures and passes along advice from his decades of writing experience in The Successful Novelist.
David has also contributed to the world of Marvel comics having written for the Captain America, Spider-Man and Wolverine franchises.
While immersing himself in research for his novels he has learned to fly, been trained in firearms, hostage negotiation, assuming identities, executive protection, defensive/offensive driving, wilderness survival, and corporate security. He is an honorary lifetime member of the Special Operations Association and the Association of Intelligence Officers. 
You can learn about David Morrell and his work at davidmorrell.net and you can follow him on Twitter @_DavidMorrell. 
Sponsors:
Navy Federal Credit Union: Today's episode is presented by Navy Federal Credit Union. Learn more about them at navyfederal.org
Black Rifle Coffee Company: Today's episode is also brought to you by Black Rifle Coffee. Purchase at www.blackriflecoffee.com/dangerclose and use code: dangerclose20 at checkout for 20% off your purchase and your first coffee club order! 
SIG: This episode is sponsored by SIG Sauer. You can learn more about SIG here.
Featured Gear:
Zero Foxtrot: Today's featured gear segment is brought to you by Zero Foxtrot. Gear up with Zero Foxtrot and use code "JC" at checkout for 20% off your order.
Evan Hafer's Original 'First Blood' Artwork 
Black Rifle Coffee Club 
Montana Knife Company Super Cub
Shout out to @trackerjoe08 for the incredible replica of the arrow from Savage Son