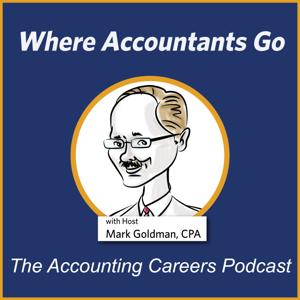 David Peters, a CPA in the Richmond, Virginia area, joined us for this episode of Where Accountants Go, the Accounting Careers podcast.  David's career is an excellent example of how when you start with a background in accounting, you can go almost any direction you would like, or even many if you prefer!
David was an unlikely accountant per se, in that he never had an interest in accounting early in life.  It wasn't until he decided against his first choice of career paths (Theology), that his father suggested that he may excel in Accounting and that it was a solid choice for stability reasons.  Although he obviously continues to live out his faith in his life overall, as it turns out many of his strengths have fit well into building a very successful career in the accounting and finance realm.
Fast forward to today, and David does tax work, consulting, and financial advising work for his clients.  In addition, he teaches at both the university level and as a continuing education instructor for CPA Societies and a few for-profit CE providers.  He truly has a tremendous amount of variety in his career, and you can tell that he thoroughly enjoys it.
To find out more about David's podcast "Accountable", visit ‎Accountable on Apple Podcasts
Or for information on the educational courses offered through David's company, visit Peters Professional Education
For other podcast you will enjoy, try… Tracie Miller-Nobles and Anjali Jariwali
To listen to this interview with David Peters, please use the player below: