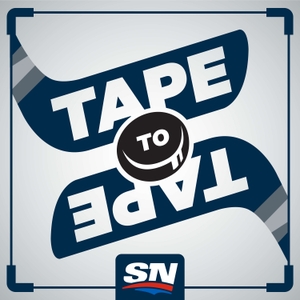 There's no shortage of intriguing prospects across the seven Canadian NHL clubs, so Ryan and Rory touch on every squad to highlight some names, complete with a few deep cuts. Will Josh Norris emerge as the steal of the Erik Karlsson trade for Ottawa? Does Alexander Romanov have a spot waiting for him in Montreal? And what can Canucks fans expect from Vasili Podkolzin, whenever he lands in Vancouver?
Luke Fox joins the show to highlight who is rising in the Toronto Maple Leafs system and examine the job Kyle Dubas has done on the draft floor since taking the GM reigns in 2018. In addition to forecasting, the boys take their crack at what an altered 2020 UFA market might look like and speculate about the possibility of a comeback for compliance buyouts — and who might be on the receiving end of one.
This episode is recorded and sound designed by Michael Mayers, and hosted by Rory Boylen and Ryan Dixon.
Tape to Tape is powered by the RAM 1500 Sport, built exclusively for Canadians.
The views and opinions expressed in this podcast are those of the hosts and guests and do not necessarily reflect the position of Rogers Media Inc. or any affiliate.