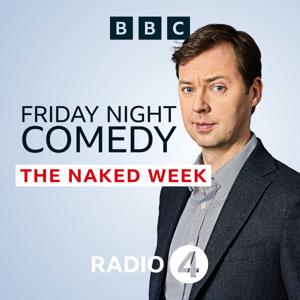 Will England come out of lockdown on the 21st of June, how should the last series of Line of Duty have ended, and will Tom Cruise ever finish Mission Impossible 7?
The writing squad for the series: Tom Jamieson and Nev Fountain, Laurence Howarth, Tom Coles & Ed Amsden, Jeffrey Aidoo, Simon Alcock, James Bugg, Sarah Campbell, Nastassia Dhanraj , Athena Kugblenu, Sophie Dickson, Rajiv Karia, Vivienne Riddoch & Jane Mccutcheon , Edward Tew.
Producer: Bill Dare
Production Coordinator: Sarah Sharpe
A BBC Studios Production for Radio 4.