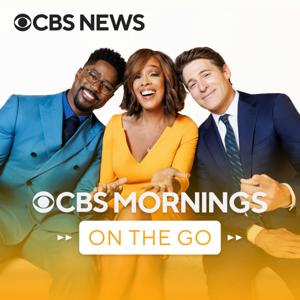 7/29: Deadly flooding sweeps through Kentucky. Senate Republicans block a veterans health care bill linked to toxic burn pits.
07.29.2022 - By CBS Mornings on the Go
Deadly flooding sweeps through Kentucky, knocking out power, prompting water rescues and washing away entire homes -- with more rain on the way. Kentucky's governor says at least 15 people are dead, and he says that number could rise. The White House says we're not in a recession, despite a new report showing the economy shrank for a second straight quarter. President Biden spoke by phone with China's President Xi Jinping for more than two hours yesterday -- amid growing tensions over Taiwan. There's growing outrage after a bill to help around 3.5 million veterans exposed to toxic military burn pits was blocked in the Senate.
See Privacy Policy at https://art19.com/privacy and California Privacy Notice at https://art19.com/privacy#do-not-sell-my-info.