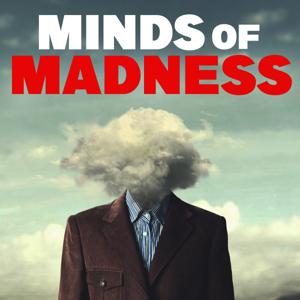 Charlotte and Brent Springford Sr. were well-respected, successful, progressive-minded pillars of their community in Montgomery, Alabama. Everything in their lives seemed perfect, but that was all about to change.
How to support:
For extra perks including extra content, early release, and ad-free episodes -
Go to - Patreon
How to connect:
Website
Instagram
Facebook
Twitter
Please check out our sponsors and help support the podcast:
Genucel - Order right now with our special code MADNESS to get an instant 10% off your order! https://lovegenucel.com/madness
Shopify - Go to shopify.com/madness for a FREE fourteen-day trial and get full access to Shopify's entire suite of features.
Prose - Prose is the healthy hair regimen with your name all over it. Take your FREE in-depth hair consultation and get 15% off your first order today! Go to https://www.prose.com/madness 
SimpliSafe - get a FREE home security camera, when you purchase a SimpliSafe system at https://simplisafe.com/madness
Thrive Market - Join today to get 40% off your first order AND a FREE gift! That's https://www.thrivemarket.com/madness
Best Fiends - Download Best Fiends FREE on the Apple App Store or Google Play
Madison Reed: Get 10% off plus FREE SHIPPING on your first Color Kit go to madison-reed.com and enter PROMO CODE: MINDS
Research & Writing:
Ryan Deininger
Special Thanks:
Mark Pinsky
Drifting Into Darkness
Editing:
Justin Hellstrom
Recommendation:
Lies In Bone
https://www.audible.com/pd/Lies-in-Bone-Audiobook/B09RG7BR4
Sources:
Drifting Into Darkness, Mark Pinsky (2022)
Boulder Weekly #1
Boulder Weekly #2
AlabamaNews.net
Caroline Scoutt Obituary
Denver Post
Newcastle News Letter Journal #1
Newcastle News Letter Journal #2
Newcastle News Letter Journal #3
Springford's Obituary
Bonnie's Blog
Drifting Into Darkness
Mark Pinsky
See Privacy Policy at https://art19.com/privacy and California Privacy Notice at https://art19.com/privacy#do-not-sell-my-info.