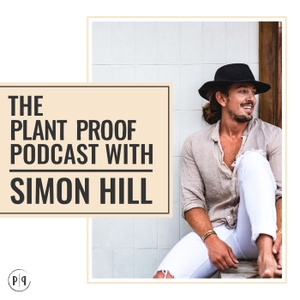 In Episode #135 I sit down with author, motivational speaker and ex convict Doug Bopst to chat about his battle with addiction, dealing drugs and spending time in jail before ultimately building a new life with greater self-worth, meaning and happiness.
There's a lot of great learnings in this one.
Resources:
Connect with Doug on Instagram
Doug's website
Doug's books
Rich Roll's book Finding Ultra
Support the show?
If you are enjoying the Plant Proof podcast a great way to support the show is by leaving a review on the Apple podcast app. It only takes a few minutes and helps more people find the episodes.
Hope you enjoy this episode.
Simon Hill, Nutritionist, Sports Physiotherapist
Creator of Plantproof.com and host of the Plant Proof Podcast
Author of The Proof is in the Plants
Connect with me on Instagram and Twitter
Download my two week meal plan