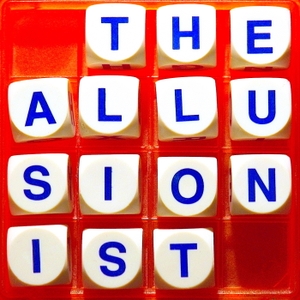 Jim Glaub and Dylan Parker didn't think too much of it when, every year, a handful of letters were delivered to their New York apartment addressed to Santa.
But then one year, 400 letters arrived. And they decided they had to answer them.
Find out more about this episode at http://theallusionist.org/dear-santa, and visit http://miracleon22ndstreet.com to learn more about the nonprofit Jim and Dylan now run, donate, and get involved.
The Allusionist is a member of Radiotopia from PRX, a collective of the best podcasts on the interwaves. Hear all the shows at http://radiotopia.fm – and if you can afford to help our shows keep going, become a donor in our 2018 fundraiser at https://www.radiotopia.fm/donate-2018z.
The Allusionist's online home is http://theallusionist.org. Stay in touch at http://twitter.com/allusionistshow and http://facebook.com/allusionistshow. And come to see the debut performance of the brand new Allusionist 2019 live show at SF Sketchfest, 7.30pm 25 January! Tickets are on sale now: https://tinyurl.com/allusionistSFsketchfest2019
Today's episode is sponsored by Care/Of, a monthly subscription service that delivers personalised vitamin packs to your door. It's like an advent calendar full of health supplements! For 25% off your first month of personalised Care/of vitamins, visit TakeCareOf.com and enter the discount code ALLUSIONIST.