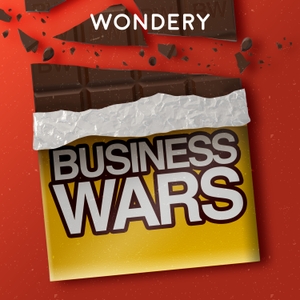 Death Row Records vs Bad Boy Records | Life After Death | 1
09.08.2021 - By Business Wars
This episode contains explicit language.
In the 1990s, the landscape of American music was changed forever by two titans of hip hop: Death Row and Bad Boy. The rivalry between these iconic rap labels would go on to become as legendary as it was notorious. But in these early days? It's all good.
Death Row Records, the West Coast company, is already the hottest label in gangsta rap. But now that they've signed mega-star Tupac Shakur, they're poised to dominate the industry.
New York-based Bad Boy Records finds an answer to Death Row in The Notorious B.I.G, also known as Biggie Smalls. But first, founder Sean "Puffy" Combs has to convince the young rapper to evolve his sound to reach the masses.
Listen to new episodes 1 week early and to all episodes ad free with Wondery+. Join Wondery+ for exclusives, binges, early access, and ad free listening. Available in the Wondery App https://wondery.app.link/businesswars.
Support us by supporting our sponsors!
Masterworks - We've partnered with Masterworks to help you skip their crazy-long waitlist. If you want to secure your spot, go to masterworks.io/bw.
See Privacy Policy at https://art19.com/privacy and California Privacy Notice at https://art19.com/privacy#do-not-sell-my-info.