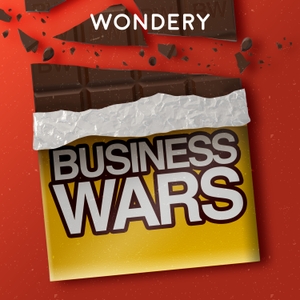 Death Row Records vs Bad Boy Records | You're Nobody 'til Somebody Kills You | 5
09.22.2021 - By Business Wars
The rivalry between the East and West Coasts of hip-hop has become an all out war, with Death Row and Bad Boy on the front lines of the conflict. Within six months, the war claims the lives of Tupac Shakur and Biggie Smalls, sending shockwaves through the hip-hop community. 
For Death Row and Bad Boy, labels built on the backs of these stars, the future looks uncertain. Now, the fate of each business rests in the hands of its owner. What these moguls decide to do next will determine whether they'll rise above the tragedy, or get swept up in it.
Listen to new episodes 1 week early and to all episodes ad free with Wondery+. Join Wondery+ for exclusives, binges, early access, and ad free listening. Available in the Wondery App https://wondery.app.link/businesswars.
Support us by supporting our sponsors!
Podium - Get started free today at podium.com.BW.
See Privacy Policy at https://art19.com/privacy and California Privacy Notice at https://art19.com/privacy#do-not-sell-my-info.