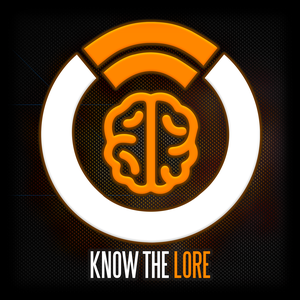 Spartachr1s explains all the lore and history behind the new Talon tank hero, Sigma.
► Rerolling (Chris' health channel) bit.ly/ytRerolling► Spartachr1s Gaming (Chris' new gaming channel) www.youtube.com/channel/UCSRBX_QuUjFT3b7_GqY4vrg?
Know the Lore: Overwatch is a podcast dedicated to uncovering all the stories and lore of Blizzard Entertainment's legendary FPS, Overwatch. Hear about the origins and secret lives of each characters as well as the events that shaped their world, brought to you by a nerd with too much investment.
► Listen to each episode as it airs!Apple Podcasts: bit.ly/KTLO-ApplePodsGoogle Podcasts: bit.ly/KTLO-GooglePodsRadioPublic: bit.ly/KTLO-RadioPublicSpotify: bit.ly/KTLO-SpotifyStitcher: bit.ly/KTLO-Stitcher
► Find all our shows on YouTubeAnxiously Ever After: bit.ly/ytAnxiouslyEverAfterKnow the Lore: Overwatch: bit.ly/ytKTLOverwatchNightmarathon: bit.ly/ytNightmarathonParty in Peril: bit.ly/ytPartyInPerilRerolling: bit.ly/ytRerollingSaturday Morning Cartoon Boom: bit.ly/ytSMCartoonBoom
► Enjoy Gaming? Catch our livestreams on Twitch or YouTubeNerd Sloth: twitch.tv/nerdslothbit.ly/ytNerdSlothGamingSpartachr1s: twitch.tv/spartachr1swww.youtube.