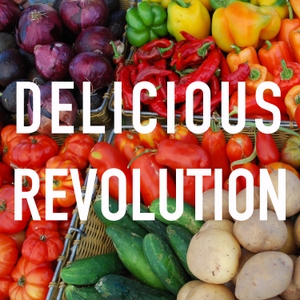 Delicious Revolution
By Chelsea Wills and Devon Sampson
What's Delicious Revolution about?
Delicious Revolution is a show about food, culture, and place. We talk with people whose expertise in food comes from working with food as farmers, fishers, artists, cooks, activists, scholars, journalists, and more. They spend a large portion of their life thinking about food- what it means, how to make it, how to change the food system, how it ties together societies. We will bring you in-depth conversations with some of the brilliant people that inspire the ways we think about food.
Find us online at deliciousrevolutionshow.com
Chelsea Wills and Devon Sampson produce Delicious Revolution.