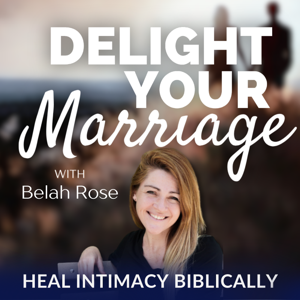 Delight Your Marriage | Sexual Intimacy, Relationship Advice, & Christianity
By Belah Rose | Author, Podcaster, & Marital Intimacy Enthusiast
What's Delight Your Marriage | Sexual Intimacy, Relationship Advice, & Christianity about?
Hi, I'm Belah. Along with thousands around the world, you will go deep into the real issues, joys, and how-tos of sexual intimacy. It's playful, peaceful, purposeful, and really intimately exciting!
Discover insights around godly intimacy on how men tick and how women feel! And you'll be amazed to hear the inspiring stories of transformations and advice from the expert guests as well! It's scriptural and practical.
If you're a man, you'll be drawn because you want to understand your wife, how to invite her in intimacy, and even your own God-given sexual desires. If you're a woman you'll understand how to enjoy your own pleasure and love your man through sex.
Free gifts for you!
If you're a woman wanting to increase your drive, understand her libido blocks, or other great FREE resources at https://www.delightyourmarriage.com/free
If you're looking to see how to transform your marriage apply for a Clarity Call ($300 value) here: https://www.delightyourmarriage.com/cc