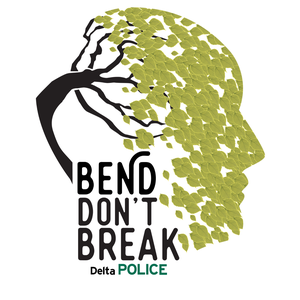 Delta Police Constable Geoff Young's Courageous Story: Overcoming Addiction and Fighting to save his Career.
08.07.2019 - By Bend Don't Break
Joining the Bend, Don't Break Podcast today is Geoff Young. Geoff is 42 years old and has been with the Delta Police Department for 12 years. Prior to joining Delta Police, he served in the infantry in the Canadian Armed Forces in New Brunswick with the Royal Canadian Regiment. He was also a Corrections Officer at Surrey Pre-Trial Services Centre, as well as a commercial pilot for both land and seaplanes.