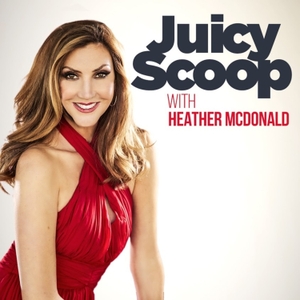 Demi Lovato has come out as non-binary. RHONY's Sonja Morgan is still a Morgan and doesn't want Ramona to promote Wells Fargo! Prince Harry is not a fan of the 1st Amendment. Shahs of Sunset is off to a juicy start with a claim of a DM iCloud hack. Henry Cavill's girlfriend is beautiful but jealous bitches disagree. The Friends' Reunion trailer is out and it looks great. Then I talk to Nicole Rose from Bethenny Frankle's Big Shot show where she competed to be the Skinny Girl's, right-hand woman. She tells us about the show and what she learned.
Get EXTRA Juicy Scoop at:
Patreon: https://www.patreon.com/juicyscoop
More: https://heathermcdonald.net 
SPONSORS and DEALS:
kachava.com/scoop for 10% off
prose.com/juicy for 15% off
embarkvet.com promo code JUICY to save $50 today
Support the show: https://www.patreon.com/juicyscoop
See omnystudio.com/listener for privacy information.