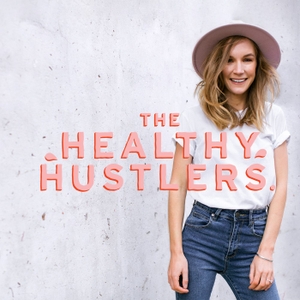 Dena Kaplan // Embracing spirituality for healing, evoking gratitude, and having undeniable faith.
10.07.2020 - By The Healthy Hustlers Podcast
This episode is proudly brought to you by Upstate Live, Australia's #1 live steaming studio awarded by ClassPass. With over 120 live classes each week and 100 on-demand classes with fresh new, and exciting workouts each week.
Today's guest has a resume that includes some seriously impressive titles and interests including actress, world-renowned DJ, Dancer, performer, and health enthusiast.
Born into an uber successful family of performers, Dena Kaplan is South African born and Australian made, she has performed alongside some of the biggest artists in the world and starring in her first television show in 2005,
Dena has had a phenomenal career put on and off stage, featuring in live musical productions and lead roles on television series as well as being cast as one of the main dancers and actresses in the Dance Academy movie.
Joining me while in isolation, Dena opened up about the rollercoaster 2020 has taken her on. From losing all of her planned gigs playing at concerts and festivals around the world, to experiencing so major struggles and setbacks with her mental and physical health. In a very vulnerable Instagram post, Dena shared with her loyal and adoring community of over 220,000 ''I have been stripped of everything I once thought defined my identity, the saying you have to lose yourself to find yourself has never felt more relatable.
This chat is beautifully raw, completely authentic, and is sure to evoke a sense of love, light and hope.
Thanks to Upstate Live for making this episode possible.
Sign up for your FREE 14 DAY TRIAL with Upstate Live: https://upstatestudios.com.au/live-on-demand/
Follow Dena: https://www.instagram.com/denaamy/
Follow your host, Madelyn: https://www.instagram.com/_madelyncarafa
Follow The Healthy Hustlers Podcast for all guest news and updates: https://www.instagram.com/thehealthyhustlers.podcast
Join The Healthy Hustlers Facebook Community: https://www.facebook.com/groups/288287145154102
Download your FREE HEALTHY GUIDES today: https://www.thehealthyhustlers.com/healthy-guides