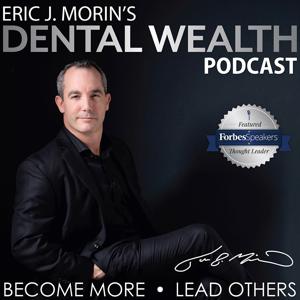 Dental Wealth Podcast
By Eric J Morin
What's Dental Wealth Podcast about?
The clear majority of dentists have not accumulated the wealth they thought they would have, and are not exactly sure how to accomplish this or feel they don't have time on their side. For this reason, so many dentists are selling their businesses prematurely. The challenging part is finding someone who truly knows how to grow your business AND turn it into wealth. Too many advisors are trying to move your money into areas outside of your practice that has a much lower rate of return, and consultants only focus on business growth and processes and not wealth. This is the reason so many dentists feel underprepared financially.
That's where I come in. This podcast will help you to learn how to get the life you've always imagined. The great news is, you don't have to wait 30 years to get there.