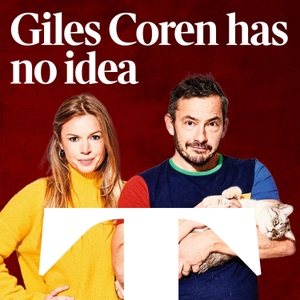 Ben has dismissed Giles and Esther for their half term break, with reading assignments and a holiday diary to be completed before they return. But, as a treat we thought we'd bring you a very special edition of Desert Island Crisps. For those of you who listen to Giles's Times Radio show, this is the portion of the programme where a different celebrity has been shipwrecked on a desert island and reminisces about the foods that shaped their lives.
 
This week, the voice of Hey Duggee, Classic FM breakfast host andeveryone's favourite quizmaster...Alexander Armstrong joins Giles to reminisce about his love of sticky toffee pudding, pie day at school and a bizarre pudding called junket.
Get The Times free for a month: thetimes.co.uk/gilescorenhasnoidea
Producer: Ben Mitchell
 See acast.com/privacy for privacy and opt-out information.