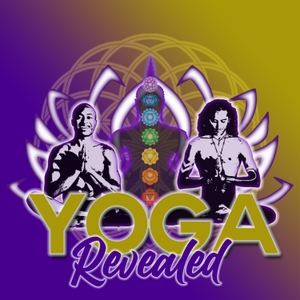 Namaste Yoga Revealed ! This is Alec Vishal Rouben here to welcome you back to another episode of INSPIRATION! Today, It is a great pleasure to highlight a long time friend & devoted practitioner of over a decade, Devon Sweeny of Denver Colorado. She has had years of extensive studies and personal assistance to Shiva Rea, who teaches the pathway of Prana Vinyasa Yoga and its tantric philosophy. 
You can find more about Devon and her expansive teaching schedule at https://www.intelflowtherapy.com/ and follow her on IG at @intelflow Devon's practices are a full yogic experience of integration between the mind and body, guided by the breath. Using intelligent postural sequences, guided breathwork from the perspective of a bodyworker, and creative soundscapes, she creates a unique yet intuitive practice experience. Devon is currently active in the Samudra Global School of Living Yoga, has over 1,000 hours of teaching experience at all levels, assists teacher trainings, and lives in Denver, Colorado. She offers weekly public classes at Samadhi Center for Yoga and Meditation, Kindness Yoga, and The Freyja Project. Teaching at a variety of festivals, events, and studio settings, Devon's unique ability to lead group practices with graceful clarity shines through. She has a degree in Eastern Religious studies and is a constant student of the changing paradigms of modern behavioral psychology, movement therapies, and neurological/physiological stress management techniques.
Yoga Revealed is proud to be sponsored by an incredible company, FOUR SIGMATIC! We've got a special offer for our Yoga Revealed family! receive 15% off your first purchase by going to foursigmatic.com/Yogarevealed or use Yogarevealed at checkout! My favorite product from Four Sigmatic is the Golden Latte Mushroom Mixed with the Hot Cacao Reishi & I love to drink it in the morning with some hot water right as I drop into morning meditation! We are excited for you to get these powerful mushrooms into your body and integrate them into YOUR yoga practice! this is Saucha, on the internal level of being clean!
Until next time, Yoga Revealed Family!
Namaste See acast.com/privacy for privacy and opt-out information.