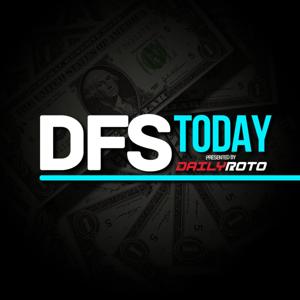 DFS Today 9/22: Week 3 Daily Fantasy advice, Packers stacks, and more...
09.22.2019 - By DFS Today
Joe Pisapia and Mike Blewitt get you ready for wins in DFS for Week 3 of the NFL. Joe and Mike question if Aaron Jones is the next best fantasy value behind Aaron Rodgers and Davante Adams. The guys think Rex Burkhead gets a boost in value this week.
Learn more about your ad-choices at https://www.iheartpodcastnetwork.com
See omnystudio.com/listener for privacy information.