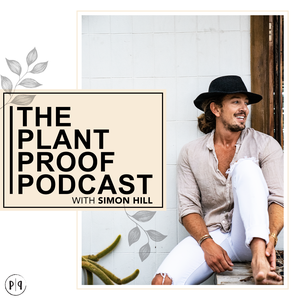 In Episode 73 I sit down with Brian Turner (a.k.a Brock Lee) and talk about his experience with acne. We delve into the reasons why he is grateful to acne, how his acne improved with dietary changes, bullying, body building, eating a pound of tofu a day for a month and so much more.
I've got to say I have a real soft spot for Brian and there's a fair chance after this episode you will too. His energy is contagious and he really is an absolute breath of fresh air, bringing light moments to an often very dark and negative conversation, in order to spread his message of compassion for all.
Hope you enjoy the listen friends. Remember, one of the best ways that you can explore any of the ideas you hear in this episode is by talking to others about them and where possible applying them to your own life. Or alternatively finding a quiet space to just think by yourself. This is something I regularly practice in my own life after I listen to a podcast or finish a chapter of a book - it's really incredible how much more you walk away with when you take the time to consolidate the new information you've encountered.
If you do, or have any comments, Brian (@brianturnerofficial) and I (@plant_proof) would love to hear from you. Please tag us on social media or leave a quick review on iTunes.
Simon Hill
Creator of Plantproof.com - your FREE resource for plant based nutrition information
If you want to receive FREE nutritional information to your inbox subscribe to the Plant Proof Newsletter
Book coming out 2020 with Penguin (all proceeds being donated to charity)