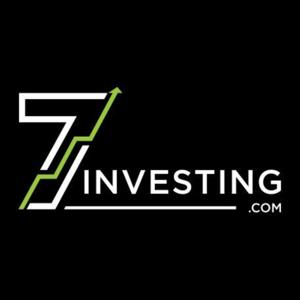 The digital ad industry is one that moves pretty damn fast.
In just a decade's time, we've seen direct advertisement sales transition to real-time online bidding auctions. We've seen ads served on desktops transition to ads served on mobile devices. We've seen linear television ad budgets shift to internet-connected TVs. We've seen walled gardens built up to massive heights...and then consumer privacy concerns threaten to topple them back down.
To compete in this pedal-to-the-metal industry, you'd better be an innovative company who's willing to drive fast.
Yet several of these changes are likely here to stay, and they are beginning to impact even the largest companies of the world's $370 billion digital ad market. Alphabet (Nasdaq: GOOGL) and the company formerly known as Facebook (Nasdaq: FB) are getting pushback for the ways they have tracked or mined user behavior and information. Consumer privacy is a topic that's instigating some rather heated debates, prompting Apple (Nasdaq: APPL) to transition away from its Identifier for Advertisers (IDFA) and allow its users to opt out of seeing personalized ads on its iPhone devices.
We're also seeing some changing consumer behaviors. Cord-cutting becomes more pronounced every year, and content creators are hustling to create new over-the-top streaming channels. The advertisements placed on these channels can target individuals rather than broader audiences, meaning the conversion effectiveness and pricing can be significantly higher. The video ad rates associated with reaching this captive TV audience can be 50 times greater than the display ads placed on websites accessed by desktop computers.
So how should investors make sense of these important developments in this fast-changing industry? Are the walled gardens like Alphabet and Facebook now toast? What impact will privacy actually have on AdTech companies? And will Connected TV eventually disrupt this entire industry?
To help us answer those questions, we've brought in an expert opinion. Rajeev Goel is the co-founder and CEO of PubMatic (Nasdaq: PUBM). PubMatic is a publicly-traded company who serves as a sell-side platform for programmatic advertising. It helps publishers -- who create websites, podcasts, mobile apps, or streaming TV stations -- to monetize their content by placing targeted advertisements. Rajeev has been at the helm of PubMatic for 15 years, and he is very excited about the digital ad industry's upcoming changes.
In this exclusive interview, Rajeev spoke with 7investing CEO Simon Erickson about what's in store for the digital ad industry's future. He describes the potential approaches that might replace the third-party cookie as a way of identifying users and placing ads, and also what Apple's iOS 14.5 important update means for the industry.
Rajeev also describes what was driving his company's (rather incredible) third quarter results and how PubMatic has been able to achieve 157% a net dollar-based retention rate with its existing customers. He also shares his thoughts about upcoming industry consolidation, how he is approaching the Connected TV opportunity, and a few things investors should specifically be keeping a closer eye on.
Welcome to 7investing. We are here to empower you to invest in your future! We publish our 7 best ideas in the stock market to our subscribers for just $49 per month or $399 per year.
Start your journey toward's financial independence: https://www.7investing.com/subscribe
Stop by our website to level-up your investing education:  https://www.7investing.com
---
Send in a voice message: https://anchor.fm/7investing/message