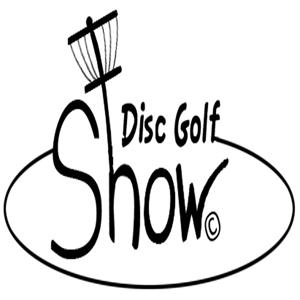 Disc Golf Pro Tour Steve Dodge – Disc Golf Show Episode 36 (3 Year Anniversary Show)
06.05.2016 - By The Disc Golf Show
Episode 36 of the Disc Golf Show with guest Steve Dodge from the Disc Golf Pro Tour. This also marks our 3 year anniversary! Thank you to everyone that has and does support the Disc Golf Show. We hope to bring you many more years of a show about a sport we love! We will be opening the phone lines to take live calls on every show from now on, 916-409-6656 is the number to call.
Spread the word of this show to a friend, and leave us a review on iTunes (if you leave us a review we will enter you into a contest to win free stuff, just shoot us an email at [email protected] and let us know you left us an iTunes review).Also, you can "Call The Show" and leave a voicemail question or bit of feedback. Phone#: 916-409-6656
YouTube Video of the Live Recording Click Here
To download Episode 35 show notes Click Here
Also, Make sure to use the code DGS20 at ScoreBand.Net to save 20% off of your purchases.
Click here to read the show notes on this page
Disc Golf Show – Show Notes
Brought to you in part by Final 9 Sports and the Patreon for the Disc Golf Show!
Intro: (music)
JUSTIN:
Hello and welcome to the Disc Golf Show Episode 36, our 3 YEAR ANNIVERSARY!
 
Today is Sunday, June 5th.
 
And our guest host is, the man, the myth, the legend behind the Disc Golf Pro Tour… Steve Dodge!
We would like to thank our sponsors:
News: (Nick)
Disc Golf Pro Tour www.discgolfprotour.com
First event of the 6 event tour will be the Vibram Open
June 23-26, @ Maple Hill in Leicester, MA
What should people be looking forward to?
Following events:
July 8-10, Silver Cup, Manitowoc, WI
July 29-31, Minnesota Majestic, East Bethel, MN
Aug 18-21, Ledgestone Open, Peoria, IL
Sept 15-17, Green Mountain Championships, Smugglers' Notch, VT
Sept 17-18, Tour Championship, Smugglers' Notch, VT
Are you intending on spreading the tour further across the US in the future?
Check out the updated Pro Tour ranking!
Explain how these are created
Watch Campaign
Add their link to your page to help get views and make a little per view
Live coverage
Partners
PDGA, Tribaloid, DUDE Clothing, Nite Ize, Zuca, Keen Paragon Disc Golf, SiliPint, Darn Tough Vermot
Other companies involved
DGA, Prodigy, Daredevil, Legacy, Discraft, Vibram, Sun King, Blue Orange (Activity Tent/Side Games), Infinite Discs, SmashboxxTV, Ultiworld, ATDG, UDisc, DGStats
St Jude Disc Golf Invitational www.stjude.org/discgolf
Our live show
From 5-7
Guest hosts
Meredith from St Jude
PDGA Executive Director – Brian Graham
PDGA President – Rebecca Duffy
Winners:
DGPT FB post DGA Sparkle Sail – Blue with DGPT logo stamp: Winner: John Matthew Clinkscales
2715 Raven Falls, Friendswood, TX 77546
DGPT YT comment Discraft Buzzz – White with DGPT logo stamp: Winner: Jon Sykes
St Jude #1 Random Item: I Fling Plastic Shirt, Winner: Adam Smith
St Jude #2 Random Item: Justin Dynes, 9366 McGuire Ln, Franklin OH 45005
St Jude #3 Random Item: Leonard Muise, 2753 Sulphur Dr, Hayward, CA 94541