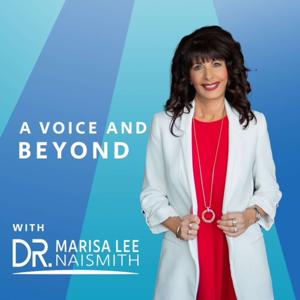 #48. Discipline: Your Path to Freedom in Every Aspect of Life!
01.30.2022 - By A Voice and Beyond
Everybody wants freedom!! Whether we want financial freedom, we want more free time, or we want the freedom to follow our dreams, whatever freedom we desire can only be achieved through discipline. Discipline and freedom may seem as though they live on opposite sides of the spectrum, however, discipline equates to freedom in every aspect of life. If you are seeking financial freedom, you must have financial discipline. If you desire more free time, you must be more disciplined with your time management skills. In this episode, we explain that discipline is not something we are born with, it's a learned behaviour and just like any other skill, it requires daily practise and repetition. It must become a habit. The message we share is, that if you want to transform your life in a positive way, that transformation will not happen by itself. You need to be committed and consistent to make it happen. We discuss what it takes to become more disciplined and offer four key strategies that will lead you to the path of a more fulfilling life of freedom. A lifelong journey of discipline will lead to a lifelong journey of freedom!
 In this episode 01:10 - Everybody wants freedom 05:28 - Eliminate Temptation 09:01 - Have a Morning Routine 13:49 - Set clear goals and a plan to execute them 17:39 - Create a schedule and follow it 19:24 - Your path to freedom
For more go to https://drmarisaleenaismith.com/48
Like this episode? Please leave a review here - even one sentence helps!
Follow me on Instagram. Performance Mastery Coaching - Take Centre Stage In Your Life!!
Visit www.drmarisaleenaismith.com/coaching to learn more.