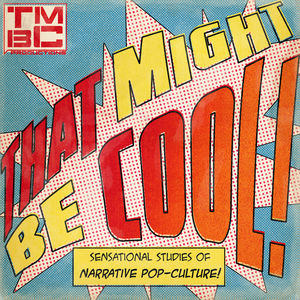 Jimmy Fraser (Undo Circle) and Chad Oliver (Best Pictures) join the show to talk about all the Star wars announcements from Disney's investor luncheon or whatever it was.
Topics Include: Lightyear, The Mandalorian, Ahsoka, Rangers of the New Republic, Obi-Wan Kenobi, Andor, Rogue Squadron, The Bad Batch, Willow, Iwaju, Indiana Jones 5, Hayden Christensen, Star Wars: Visions, Lando, The Acolyte, Taika Waititi, A Droid Story
FOLLOW US!
Jason: @JasonHalftones | Jimmy: @JShark111 | Chad: @ChadaOliver
Twitter: www.twitter.com/thatmightbecool
Instagram: www.instagram.com/thatmightbecool
SUBSCRIBE: Apple | Spotify | Google | Stitcher | RSS
Don't forget to RATE, REVIEW, and SHARE!