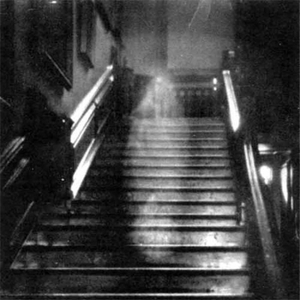 Disturbed Paranormal
By archive
What's Disturbed Paranormal about?
Listen Live every Tuesday at 9pm pacific and 12am eastern time.Disturbed Paranormal is a place to learn and educate yourself about the paranormal. We will cover topics on psychics, mediums, ghost, spirit communication, EVP Electronic Voice Phenomonenon, Cyptozoology, Demonology, Dangers of the Paranormal, safty, ghost hunting, paranornormal investigations, astrology and readings.
Your Hosts
Celebrity Psychic Belinda Bentley, professional psychic and paranormal investigator for over 8 years. Interviewing the finest in the paranormal field. Former host of Belinda Bentley's Paranormal World on haunted Voices Radio "bringing paranormal to the world" and Anything Goes with Melissa Bacelar! Not only can you find her on the radio, but also on TV, E! Vh-1 and Dave Navarro's Spread TV. www.belindabentley.com
Joining Belinda every Tuesday is Author and Astrologer Hale S. Mednik. Author of the sensational fictional story around historic and astrologic facts The Twelve Tribes. Gifted in picking up radio show callers mental angish and issues such as split personalities and depression over the phone. If your crazy he'll tell you so! www.12-tribes.com
http://disturbedparanormal.weebly.com/index.html.
Disclaimer:
This service is provided for entertainment purposes only, and no guarantees are implied or stated. You must be 18 years or older to receive a reading, and to make a purchase. This reading is not a substitute for professional, legal, financial, medical, or psychiatric advice or care. Please seek the advice of a trained Medical Doctor about any health concerns. Any decision you make, because of a reading you do so of your own free will. You release Belinda Bentley and BelindaBentley.com of any and all liability resulting from use or misuse of information attained from Belinda Bentley for any reason. Readings are subject to the client's interpretation.