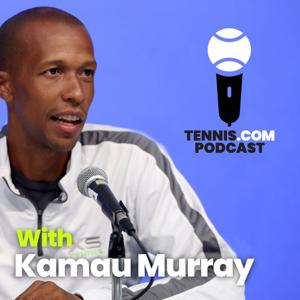 "Some people just think they're the best, they grow up knowing or getting told that they're going to be No. 1 in the word, but I've never had that."
This week we hear from Dominik Koepfer, a 26-year-old German who has taken one of the more unique paths to the Top 100. After barely competing as a junior, Koepfer played college tennis at Tulane University for four years before taking a shot at the pro tour. Now he's ranked No. 68 as he heads into the Australian Open. 
A talented athlete, Koepfer juggled golf, soccer, skiing, and tennis before focusing on the latter more seriously at 16. Tulane took a risk on him as his junior resume was lacking, but it paid off big-time as he would climb all the way to No. 1 in the ITA rankings. 
He shares his story from growing up as a sports-addicted child in rural Germany to maturing on- and off-court at Tulane, and setting up a training base in Tampa, Fla. with coaches Billy Heiser and Rhyne Williams. Having picked up his first ATP ranking point at the age of 21, and securing his first tour-level win a year later, he gives his take on the importance of college tennis and on being labeled a "late bloomer". 
This month will mark just his second main draw appearance in Melbourne Park, but Koepfer has already made a splash on the Grand Slam stage, having made it all the way to the fourth round of the 2019 US Open.
Watch TENNIS.com Podcast episodes on YouTube and Facebook.
Learn more about your ad choices. Visit megaphone.fm/adchoices