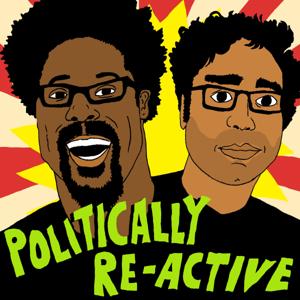 Hari and Kamau explore the pressing questions: What would Martin Luther King Jr. have been like on Twitter? Can live-streaming a federal crime boost your real estate business? And how many ways can Donald Trump end up in jail? They're joined by CNN analyst and former FBI special agent Asha Rangappa. Plus: Listeners bid a fond farewell to our 45th President.
Find our guests:
Asha Rangappa (@AshaRangappa_) https://asharangappa.com
Mentioned in the show:
Justice for Oscar Grant https://www.justiceforoscargrant.com
Find us:
Hari Kondabolu (@harikondabolu) http://www.harikondabolu.com/
W. Kamau Bell (@wkamaubell) http://www.wkamaubell.com/
Find the show:
Twitter (@PoliticReActive)
Facebook (@politicallyreactive)
Instagram (@politicallyreactive)
Produced by Topic Studios. Part of the WarnerMedia Podcast Network.
Full credits.www.PoliticallyReActive.com
See omnystudio.com/listener for privacy information.