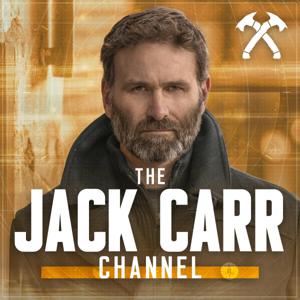 Donnie Vincent is an explorer, biologist, filmmaker, conservationist and sportsman. 
Donnie received his degree in Wildlife Biology from the University of Minnesota, and was able to pursue his passion for nature with research projects that took him to places like Bangladesh to study Bengal tigers and to Alaska to study spawning salmon. 
Since then, he has produced award-winning films including The Other Side, Terra Nova, The River's Divide, and Winds of Adak that showcase some of the world's most remote and breathtaking locations.  
You can learn more by visiting his website https://www.donnievincent.com or by following him on Instagram @donnie_vincent. 
 
Sponsors:
Navy Federal Credit Union: Today's episode is presented by Navy Federal Credit Union. Learn more about them at navyfederal.org
Black Rifle Coffee Company: Today's episode is also brought to you by Black Rifle. Purchase at www.blackriflecoffee.com/dangerclose and use code: dangerclose20 at checkout for 20% off your purchase and your first coffee club order!
FEATURED GEAR
SIG: Today's featured gear segment is brought to you by SIG Sauer. You can learn more about SIG here.
 
Rifles Inc
http://www.riflesinc.com/index.html
 
Swarovski Optik
https://www.swarovskioptik.com/us/en/hunting