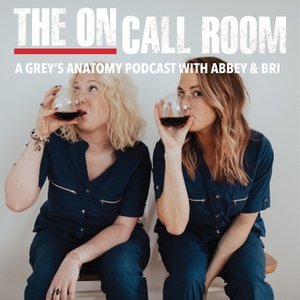 This week Callie, Mark, Arizona, and Lexie have to deal with a baby....Callie's baby. Arizona is all in, even though she is still so mad, and Mark does NOT want to be the cool uncle. He tells Lexie and their relationship comes to a close. We never see them together again and it is an emotional end.
Derek is working on his trial and after Karev chooses to leave asks Meredith to join. She chooses to work with Derek instead of Chief who is continuing Ellis Grey's work.
We meet Lucy, but understand that she will probably be gone soon. She also has perfectly curled hair.
If you are only interested in Grey's content hit play at: 26:43.
SPONSORS:
www.thisisaday.com
Use code THEONCALLROOM to get 20% off your first purchase!
________________________________________________
Become a sustaining member and cohost the show! Follow the link below:
www.patreon.com/theoncallroom