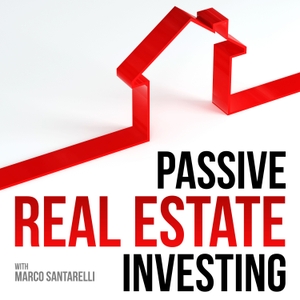 The concept of wealth has evolved throughout the years. In today's world, it is often understood as something to look forward to in the future, that is, retirement. We all get pressured into working for that financial freedom that is often misconstrued as a faraway goal to work away for. Daniel Ameduri, a self-made multimillionaire and Cofounder of Future Money Trends, believes that retirement is a failed experiment. A full-time skeptic of conventional thought, Daniel says it is possible to enjoy a great life now and also live the life of a retiree by focusing on what the wealthy invest in. He tells us, Don't Save for Retirement, and through his book of the same name, he takes us deeper into the reasons why.
Download your FREE copy of The Ultimate Guide to Passive Real Estate Investing:  http://www.NoradaRealEstate.com/FreeGuide/?utm_source=Episode_Summary
 
IF YOU LIKE THIS PODCAST we would love if you would go to iTunes and Subscribe, Rate & Review our podcast.  This will greatly help share our podcast with others wanting to learn.  Thank you! 
Learn more about your ad choices. Visit megaphone.fm/adchoices