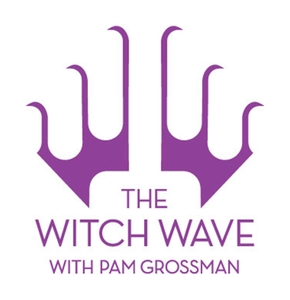 Dori Midnight is a Jewish mystic, herbalist, artist, and teacher of magic. She also practices intuitive healing, weaves collaborative, liberatory ritual spaces, makes potions, and writes liturgy, spells, prayers, and poems. For over 20 years, Dori has been teaching workshops on ritual and remedies for unraveling times, Jewish Plant Magic, community care work, and queer magic and healing.
Dori's work is supported and inspired by a web of teachers, dreamers, and co-conspirators in Disability and Healing Justice work, queer liberation, and earth based, multi-rooted/diasporic Judaism and is in service to more love, more healing, and more freedom for every body.  
On this episode, Dori discusses the witchcraft of Judaism, ways to reconnect the seemingly broken links of diasporic traditions, and Jewish protection magic against demons of all kinds.
Pam also discusses her journey of weaving together her Paganism with her family's Judaism, and answers a listener question about Jewish folk magic resources.
Our sponsors for this episode are The Spiral Bookcase, BetterHelp, and Maude's Paperwing Gallery