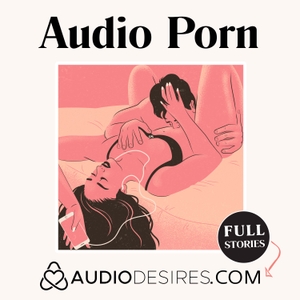 Listen to the entire story: https://audiodesires.com/story/double-pleasure/
This audio porn story explores a sexy threesome fantasy with your partner and his best friend, just outside a nightclub. Enjoy! For the best experience, please use headphones.
Your partner's best friend is in from out of town. And tonight you're all out dancing. He's taken you to a swanky members club in the city. The music is pumping and pounding. Filling up your ears and bodies with bass and fast rhythmed sounds. You're aroused by the number of scantily dressed women there are, and all of the sharply clothed men. To tell the truth, your partner's an awkward dancer. But his efforts are endearing. It's what you love about him. His hands fumbling self-consciously at your waist, as he moves his hips against your ass from side to side. His best friend smiles but shows your partner how it's really done. He's so confident and in control of his large and sturdy limbs. He rocks his hips, then turns to shake his ass. Firm and plump in his trousers. He's insanely attractive. Women gravitate to him like fireflies to the light. You've always had a crush on him ..
You will like this audio porn podcast if you're interested in threesome, threesome sex, find a three way partner, best way to find a girl for a threesome, three way sex, having a three way, best way to find a threesome partner, best way to get a threesome, best threeway, get your wife to have a three way, threeway app, three way girls, have a three way, best way to have a threeway, threesome guys, best treesome, my first three way, three way positions, what to do in a threeway, best thresome, 3 way girl, my boyfriend wants to have a three way, first threeway, three some one, husband wants a three way, three women threesome, girlfriend wants a three way, my girlfriend wants to have a three way, wife wants a three way, boyfriend wants to have a three way, wife wants three way, 3 way with 2 girls and i want to have a 3 way with my boyfriend.