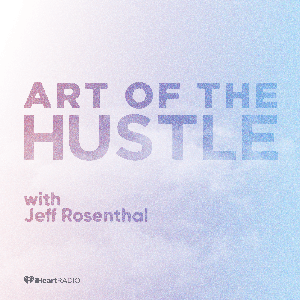 Dr. M Sanjayan - Global Conservation scientist and thought leader, CEO of Conservation International
09.01.2020 - By Art of the Hustle
M. Sanjayan is a global conservation scientist whose work spans genetics to wildlife migration to nature's impacts on human well-being. He has served as Conservation International's CEO since 2016.
Sanjayan joined Conservation International in 2014, overseeing its successful $1.1 billion capital campaign and its critically acclaimed brand campaign, "Nature Is Speaking," and its push into virtual-reality filmmaking.
Raised in Southeast Asia and West Africa, Sanjayan's unique background has informed his work. He has attracted widespread media coverage, from The New York Times, Outside Magazine, and CNN International.
He has hosted more than a dozen documentaries from PBS, BBC, National Geographic, Discovery, and Showtime.
He recently hosted the University of California and Vox Media's Climate Lab series, which has garnered over 20 million views.
Sanjayan holds a master's degree from the University of Oregon and a doctorate from the University of California-Santa Cruz. His peer-reviewed scientific work has been published in Science, Nature, and Conservation Biology.
Learn more about your ad-choices at https://www.iheartpodcastnetwork.com