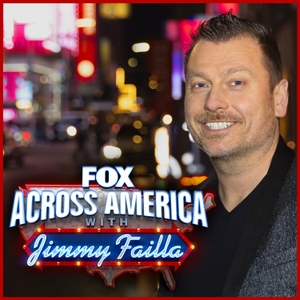 On Fox Across America with Jimmy Failla, Dr. Marty Makary, author of The Price We Pay: What Broke American Health Care - and How to Fix It, explains why Dr. Anthony Fauci "had a bad week" and gives some advice on what Dr. Fauci should say next. Also, Fox News Contributor Gianno Caldwell has some strong words for Hunter Biden after racist texts from the President's son were recently revealed. 
[00:00:00] VP Harris' Negative Trip
[00:13:22] "I Haven't Been To Europe"
[00:18:22] Triggered By The American Flag
[00:33:16] Why People Are Fragile
[00:36:45] Hunter Biden's Texts
[00:50:54] Democrats Use "Racism"
[00:55:07] Fox News Contributor Gianno Caldwell
[01:10:56] Will The Media Report On Hunter Biden
[01:13:32] Dr. Fauci's Mistakes
[01:27:07] The Issues With The Lab
[01:31:56] Dr. Marty Makary On Dr. Fauci
[01:46:22] 2:53 pm - Fox Across America