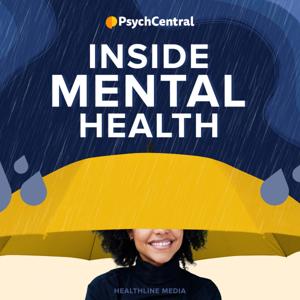 Dr. Phil McGraw is one of the most prominent mental health advocates in America. In today's episode, our host Gabe Howard and Dr. Phil discuss transitioning out of pandemic mode and into post-pandemic mode, all while taking into account that we aren't out of the woods yet. Topics like vaccination, distrust of doctors, and the politicized nature of COVID-19 are all examined. 
With many of us struggling to understand the mental health toll of the past 18 months, it can be overwhelming to transition into the "new normal" of a post-pandemic life. Dr. Phil shares his unique blend of straight talk and folksy wisdom to help navigate our way through — and out — of this difficult time.
To learn more -- or read the transcript -- please visit the official episode page.
Guest Bio
Dr. Phil McGraw, one of the most well-known and trusted mental health professionals in the world, is the host of TV's #1 daytime talk show, "Dr. Phil." Now in its 19th season, this trailblazing and award-winning show continues to provide the most comprehensive forum on mental health issues in the history of television. Using the medium of television, McGraw presents compelling stories about real people with a variety of emotional and behavioral problems, stripping away the shame and embarrassment that too often keeps people from seeking help. McGraw continues to value his academic training and professional qualifications and insists that the information provided on his show is based on evidence-based treatment options and state-of-the-art research in the fields of psychology, psychiatry, and medicine.
About the Inside Mental Health Podcast Host
Gabe Howard lives with bipolar disorder and is a nationally recognized speaker and podcast host. He is the author of the book, "Mental Illness is an Asshole and other Observations," available from Amazon; signed copies available directly from the author. To learn more about Gabe, please visit gabehoward.com.