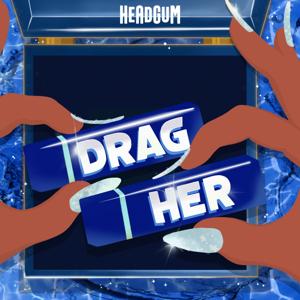 Drag Her! A RuPaul's Drag Race Podcast
By Headgum
What's Drag Her! A RuPaul's Drag Race Podcast about?
Welcome to the INTERNET'S ONLY drag race podcast! Comedian and self-proclaimed Drag Race her-storian Mano Agapion dives deep into the latest episodes of drag race every single week for your gag-ger-taint-ment with a heavy focus on laughs above accuracy. Joined by special guests like Rachel Bloom and Nicole Byer as well as former contestants like BenDeLaCreme & Peppermint, this pod is TRULY walking children in nature! You will be obsessed with this pod's deranged observations about the queens, the lip syncs, and each other BUT THAT'S NOT ALL- this is the queer pop culture kiki you've been needing, hunty!
For all the tea on previous seasons of Drag Race, including All Stars and international seasons, take a look at our past episodes.