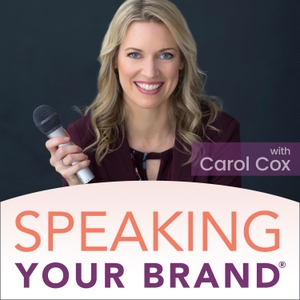 What stage do you dream to be standing on, looking out at the audience, sharing your message?
What kind of speaker do you want to be?
This month on the podcast, we're talking about goals and planning, so I thought it would be fun to bring on some women entrepreneurs and have them share with us what their big speaking dreams are.
Hopefully, they will inspire you as much as they've inspired me.