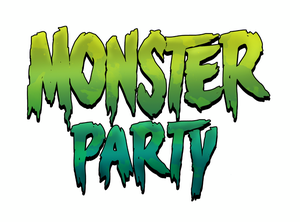 DREAM SUPERHERO MOVIES!!! With FRED BELFORD!
02.28.2019 - By Monster Party
AMES GONIS, SHAWN SHERIDAN, LARRY STROTHE, and MATT WEINHOLD, dig deep into their utility belt of excellent ideas, and present you with the very best of their... DREAM SUPERHERO MOVIES!!!
There's no way we could have done this topic without the help of a friend of the show, who also happens to be our go-to superhero expert. We've got comedian/actor/writer/director/producer/anti-hero... FRED BELFORD!