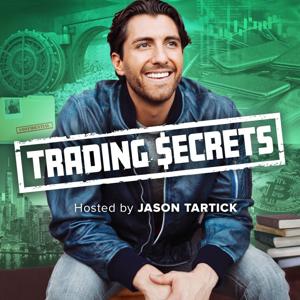 48: Drug Dealer Restarts His Career Post-Incarceration, Shares $$$ Behind the Drug Business
04.18.2022 - By Trading Secrets
Check out The Restart Roadmap: Rewire and Reset Your Career now!
 
In this week's episode, Jason sits down with best selling author, award-winning personal trainer, public speaker and host of the Adversity Advantage Podcast, Doug Bopst. Although Doug's accomplishments might give the impression that he's always had it figured out, his path to success was anything but typical or easy. Doug admits he truly believed that he would be dead by the age of 25. At just 21 years old, Doug was sitting in a jail cell after being arrested and convicted of drug charges. How did he get caught? How much was he earning and spending as a top drug dealer? He shares the catalysts that altered the trajectory of his life forever and how he finds the strength to continue pushing forward in another episode that you cannot afford to miss.
 
LinkedIn.com/SECRETS to post your job for free!
Coinbase.com/trading for $10 in free bitcoin
Novo.co/secrets to sign up for FREE
Fahertybrand.com code SECRETS for 20% off
 
Host: Jason Tartick
Voice of Viewer: David Arduin
Executive Producer: Evan Sahr
Produced by Dear Media.