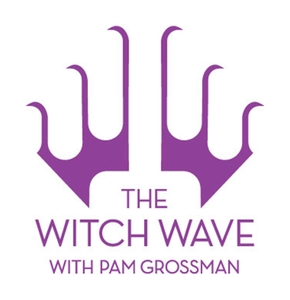 #68 - Dylan Thuras, Atlas Obscura's Wonder Boy
03.24.2021 - By The Witch Wave
Dylan Thuras is the cofounder and creative director of Atlas Obscura, an online and in-person portal to over 20,000 of the world's most weird and wonderful places and experiences. He is co-author of the #1 New York Times bestseller Atlas Obscura: An Explorer's Guide to the World's Hidden Wonders and the New York Times bestselling kids book The Atlas Obscura Explorer's Guide for the World's Most Adventurous Kid. He is also the host of the fabulous new Atlas Obscura podcast. Dylan has appeared as a host on NPR's All Things Considered and a guest on Science Friday, and CBS Sunday Morning, and has been featured in the New York Times and The New Yorker, among others.
On this episode, Dylan discusses his favorite witchy travel destinations, the ethics of visiting sacred sites, and how to cultivate more wonder whether journeying far away or in your own neighborhood.
Pam also talks about balancing wanderlust with domestic magic, and answers a listener question about connecting with deities.
Our sponsors for this episode are Lindsay Mack's Rewilding the Tarot workshop, BetterHelp, Marvel + Moon, and Seasonal Steep