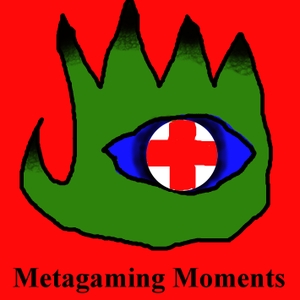 5E News for Week 46 of 2020 - Devastatingly Powerful New Multiclass Build
11.19.2020 - By Metagaming Moments
#Dnd5E News = Hear about the new spell combination nerf.  Plus, on U Miss' Oxford Stories site (@OxfordStories1) CLAY WILKERSON gives you more ammunition to rebuttle against anyone saying you play a useless stupid game. I will read you Jenna Anderson (@heyitsjennalynn) of comicbook dot com's celebrity gossip about the latest player in Joe Manganiello's D&D game. In addition, Announcement of the latest D&D product. Moreover, you hear about Five kickstarters including one from GooeyCube (@GooeyCube). In the bargen, there are new D&D minis. Additionally, find out about a new powerful multiclass build. Moreover, Kelly Knox (@kelly_knox) of Nerdist tells us how to make our adventures smell better. Also, find out how to make your gaming table smell better. Furthermore, here about a new set of maps released.  And Much More! In total it lasts about 54 minutes and 15 seconds.
Links
Dungeons & Dragons Kills the Booming Blade/Shadow Blade Combo Attack
Column: How Dungeons & Dragons can help players escape isolation
Vince Vaughn Has Been Playing Dungeons & Dragons With Joe Manganiello During Quarantine
Icewind Dale maps are now available!
New D&D Expansion
D&D Monster Pack: Cave Defenders Set Review
Dungeons & Dragons Introduces a Devastatingly Powerful New Multiclass Build
Set the Mood for Your Next D&D Game with Cantrip Candles
Winter Fantasy 2021 goes Virtual
 
Kickstarters:
Alchemy & Poisoncraft: A supplement compatible with 5e
Dragonbond: Great Wyrms of Drakha
Chill Mist Valley: a 5e Module!
Kaiser's Gate for SWAdE and 5e
Enthralling Adventures and Incredible World for 5th Edition!
Blog:
You Can Play These Supreme D&D Characters, But Should You?
Negotiating Desires
 
Videos:
It Kind of Sucks! | Tasha's Cauldron of Everything Review
D&D Tasha's Cauldron of Everything | Review and Page-Through
Tasha's Cauldron of Everything Review!
 
Podcasts:
Creating Unique Settings (Tome 343)
Surprise Round - Tasha's Cauldron of Everything
DwDD – Icewind Dale, Pt 9: The Wrap of Chapter One!